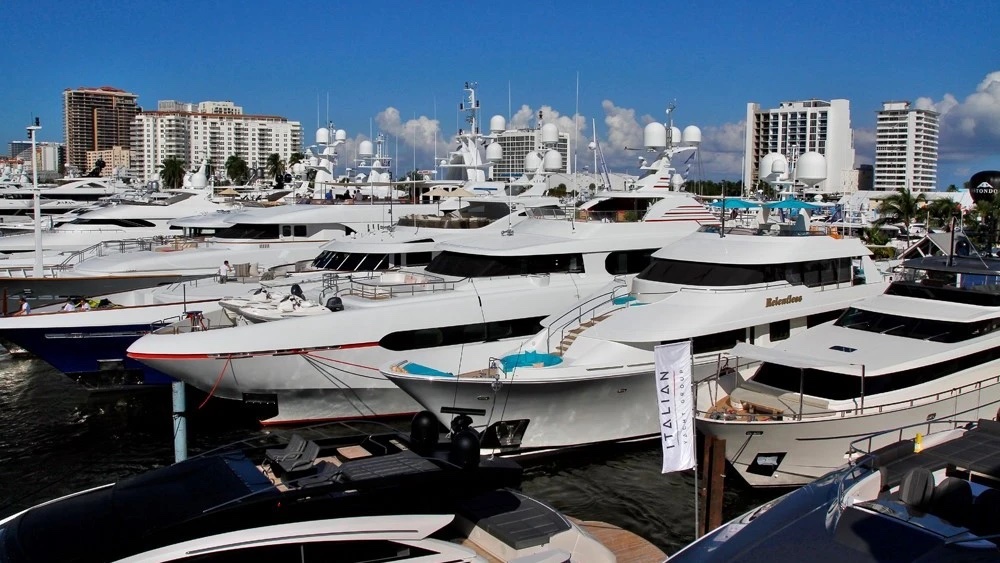 2022 Fort Lauderdale International Boat Show
Times and ticket pricing
The show starts at 10 a.m. and ends at 7 p.m. daily, except for on Wednesday when the event kicks off at noon and on Sunday when the weekend wraps at 6 p.m. General admission tickets start at $39 per person per day and VIP packages start at $300 per person per day.
his year, the city that's aptly known as the Venice of America for its 165 miles of waterways will host the 63rd annual Fort Lauderdale International Boat Show (FLIBS) from October 26 to 30.
FLIBS and Greater Fort Lauderdale look forward to welcoming Everyone Under The Sun! Don't miss the boat—purchase your tickets here.
General admission boat show tickets include access to the Bahia Mar Yachting Center, Las Olas Marina, Hall of Fame Marina, SuperYacht Village at Pier 66 South, Pier 66 Marina, Broward County Convention Center, and Hilton Fort Lauderdale Marina. Admission also includes complimentary shuttle service to and from all seven show locations. Children under the age of 6 are free if accompanied by an adult.