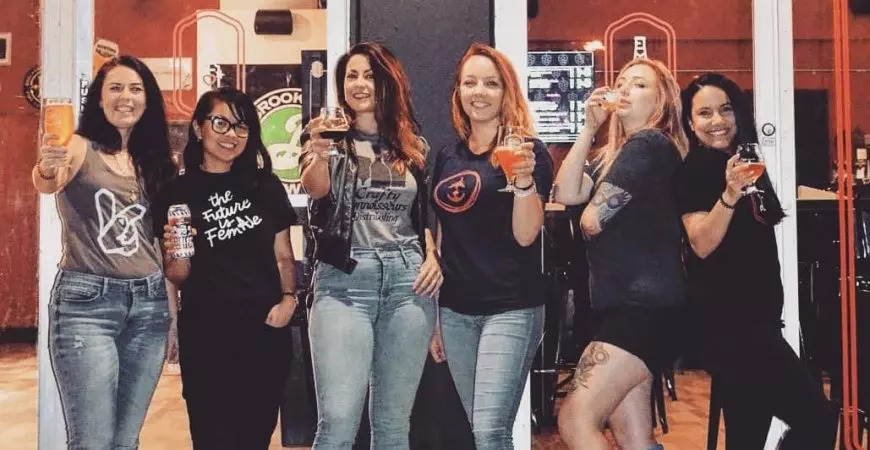 Female Brew Fest
KIMPTON GOODLAND
​FORT LAUDERDALE BEACH
#FemAleBrewFest  I  #FBF22
FemAle Brew Fest is a craft beer festival for ALL beer lovers (men included) … the festival is not just about serving beers. This beer festival is a platform highlighting and featuring female beer experts and brewers in the beer industry, offering an opportunity to learn about and taste the different types of beers brewed by them – all while listening to the sounds of 
Dj LaTrice Perry
 and exploring the artisanal marketplace of female-owned businesses.
​
**Attendance is always limited to give everyone the best beer tasting experience.
Other Details
FemAle is a PET FRIENDLY EVENT and will held at the Kimpton Goodland; which is a Pet-Friendly hotel with no size restrictions.
We were excited to be partnering up with ABANDONED PET RESCUE INC again for FemAle 2022 with a portion of the proceeds going to this wonderful organization. Abandoned Pet Rescue (APR), founded in 1996, is a 501(C)(3) IRS tax-exempt, qualified non-profit charitable organization that rescues and shelters abandoned, abused, and neglected pets, rehabilitates them and finds them new homes.
APR is one of the largest no kill animal shelters in South Florida and is devoted to the welfare of all animals.
Buy Tickets