"Wish you were here", by Pink Floyd was featured on this bank robbers sweatshirt
Another bank robbery has occurred in Fort Lauderdale, Florida. Wells Fargo was the selected bank. The robber was caught on the security feed, and released by the FBI.
The Wells Fargo branch which is near Lauderdale Memorial Park, happened approximately 2pm in the afternoon. According to the video the mans face was hidden and he was wearing a Pink Floyd sweatshirt.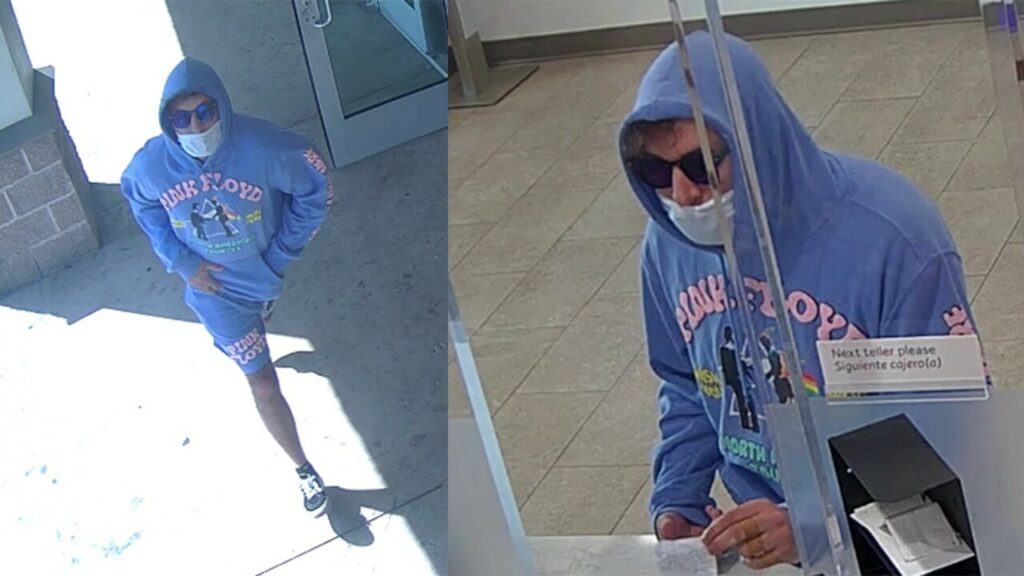 FBI Special Agent Michael Leverock said the robber entered the bank, displayed a gun and demanded money from a teller.
Leverock said there were no injuries or shots fired.
The amount of money taken wasn't disclosed.
Anyone with information about the robbery is asked to call the FBI's South Florida office at 754-703-2000.