Fort Lauderdale, Florida – The Coast Guard unloaded a whopping $26 millions dollars of cocaine and weed today at Port Everglades. US agencies said the haul included about 3,900 pounds of marijuana and about 1,100 pounds of cocaine.
"The fight against drug cartels in the Caribbean Sea requires unity of effort in all phases from detection, monitoring and interdictions, to criminal prosecutions by international partners and U.S. Attorneys Offices in districts across the nation," the Coast Guard said in the news release.
Various US agencies were working together on the bust, which originated from the Caribbean Sea from drug smuggling vessels.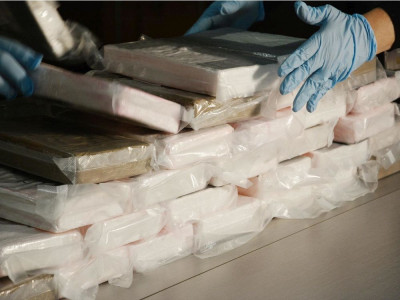 The Coast Guard, Navy, Customs and Border Protection, Federal Bureau of Investigation, Drug Enforcement Administration, and Immigration and Customs Enforcement, along with allied and international partner agencies, play a role in counter-drug operations.