A South Florida restaurant has made it into the top 5 best according to Yelp's 2023, 100 best list
A bakery in South Florida has made its way into the Top 5 of Yelp' s 100 best restaurants list for 2023. Archibalds Village Bakery, ranking in at No. 3, keeps customers coming back with their signature pastries, hearty lunch items, and specialty coffee. Here's what writers had to say about Archibalds: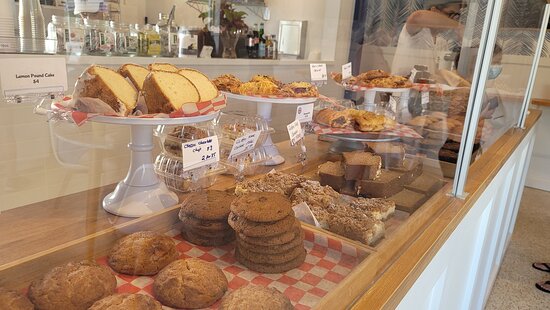 "'Absolutely delicious pastries' have Yelpers giddy about this bakery just steps from Fort Lauderdale Beach. Locals and tourists come for the #1-selling cinnamon roll (huge, iced, and weekends only) and nutty-sweet Morning Glory Loaf—which, according to chef-owner Justin Mathys-Archibald, has 'a little bit of everything' (including carrots, pineapple, shredded apple, raisins, walnut, and coconut). Chef Justin and husband Christopher provide 'carb-tainment' at this chill cafe from 7 am–3 pm most days. After your first visit, you'll feel like pals with the welcoming pair, who 'know all their regulars by name.'"
Here are the Top 10 restaurants in America, according to Yelp :
Broken Mouth | Lee's Homestyle (Los Angeles, California)
Kaaloa's Super Js Authentic Hawaiian (Captain Cook, Hawaii)
Archibalds Village Bakery (Fort Lauderdale, Florida)
Beyer Deli (San Diego, California)
Adela's Country Eatery (Kaneohe, Oahu, Hawaii)
Sunbliss Cafe (Anaheim, California)
The Nook Cajun Cafe (Norco, California)
Tumerico (Tucson, Arizona)
Selam Ethiopian and Eritrean Cuisine (Orlando, Florida)
Sababa Falafel Shop (Garden Grove, California)
Check out the full list on Yelp 's website.